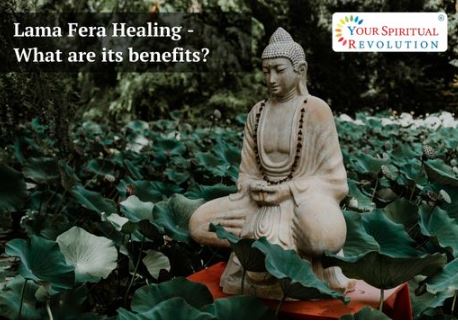 Lama Fera is made up of two words. These two terms each have a unique meaning. Here, Fera refers to the action of incorporating it fully into one's life, while Lama denotes a supporter of Buddha's philosophy. This is an extremely powerful and effective healing technique that is mostly used by Tibetan lamas. Since previous ages, this approach has advanced into current ways and received several accolades and applications. They once held the belief that Lord Buddha's favor and blessings were bestowed upon souls. It makes use of the Lord Buddha-emanated Universal Vital energy. Through Lama Fera healing, this life energy is directed in the desired direction of the individual or location.
Therefore, this therapeutic technique that invokes the help of Lord Buddha is mostly used to address various life concerns. Lama Fera's healing energy is directed to the person in need of healing by the healer. There are a total of 12 symbols to learn, which the healer draws with a crystal wand to dramatically increase the healing power. The body, mind, and soul are all integrated and balanced by this potent healing technique. It is not constrained by time or location. Healing may be administered in person or virtually.
What Are The Benefits Of The Lama Fera Technique?
By acting as a conduit for the spiritual forces of Lord Buddha, the Sangha, and the Dhamma, Lama Fera's healing wakes the soul toward its ignorance. The quiet and tranquil revelation of the soul is what this healing entails. This will assist you in getting over all of your life's ignorance and even assist you in releasing your own impediment. This type of espionage may be caused by a variety of factors, including entity attachments, dark magic, and psychic attacks. Every one of these causes has a negative effect, and these repercussions frequently take the shape of illness, mental illness, financial difficulty, and occasionally even accidents. You can cure and neutralize everything with Lama Fera healing benefits.
Your thoughts are freed from numerous stress, anxiety, and depression thanks to the Lama Fera technique.

With the help of this therapeutic technique, banish all ethereal fears and spirits. This gives you a sense of power and joy. effortlessly banish all forms of bad energy.

Through meditation, the technique may be utilized to improve memory and encourage greater levels of attention.

Using the Lama Fera method, strengthen your willpower. What is actually regarded as the ideal mending treatment for persons with terminal illnesses.

Get rid of that difficulty by resolving a variety of past-life concerns.

A practitioner can feel changes in his energy levels and detect the vibrations.

Helps resolve issues with money, property, and health, among others. 

Become observant, engaged, self-assured, and awake.

helps resolve issues with money, property, and health, among others. Vastu's healing works wonders by balancing out the imbalanced energy brought on by Vastu's flaws.

provide power and radiant energy while promoting the chemical processing of the body's tissues, including its muscles, bones, and digestive issues.

Direct healing and impact on a disease's underlying cause.
In contrast to other energy healing systems, such as Reiki, Lama-Fera healing does not require the laying on of hands. The healer's primary task is to serve as a channel for Lord Buddha so that he or she can carry out the healing session. Although Lama-Fera healing sessions in monasteries often last less time than regular Reiki therapy, the healing cycle is performed more frequently. You can try this out anytime and you will see how it will help you out in overcoming negativities and embracing positivity in your life.