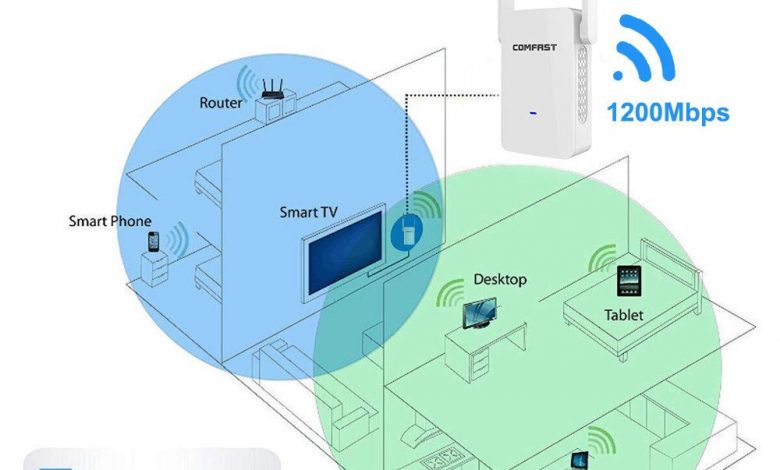 What is a Wi-Fi Extender?
A Wi-Fi extender offers to improve internet speed in sections of your home where your router's signal is poor or non-existent.
Because they join to your current Wi-Fi connection and then transmit their own signals, Wi-Fi extenders are also known as "repeaters." This improves the connection's power and range, making it easier to use your devices.
Choosing the Best Extender:
Choosing the best Wi-Fi extender for your family or office is similar to identifying the perfect car. Most people wouldn't buy a two-door coupe to load up yard work equipment, and most lawn firms wouldn't buy a multi-ton 18-wheeler truck to go weekly shop.
Here are some guidelines for selecting the best Netgear extender for our needs:
The location's size is the first consideration. The extender will be needed in proportion to the size of the location. For particularly large locations, consider using numerous extenders.
Network Wiring: Ethernet wire is commonly found throughout many companies. In this instance, a WiFi extender with Ethernet ports would be ideal, allowing the extended WiFi network to connect directly to the wired connection.
Building materials: The structure of a building might have an impact on WiFi signals. Radio signals will go farther in areas with big open spaces than in areas with more steel frames or portions with a lot of other wiring or metal piping.
Other Wireless Devices: Wireless communication devices transmit information via radio waves. If two devices are using the same signal, they may interfere with one another, causing communication problems.
Netgear AX1800 (EAX15) Wi-fi Range Extender:
The NETGEAR AX1800 4-stream WiFi Mesh Extender exceeds a WiFi 5 (802.11ac) extender by up to 1.5 times. Fast wireless rates are provided by 4-stream WiFi with up to 1.8Gbps. It's compatible with your current WiFi network and ideal for 4K UHD streaming and gaming. You may set up your Netgear EAX15 Setup in just a few steps by connecting your mobile device to the network and following the app's instructions. You can configure your network using the easy dashboard once it's been set up. Get strong WiFi where you need it.
| | |
| --- | --- |
| Netgear AX1800 wifi extender | Specifications |
| WiFi Technology | 802.11ax |
| Number of Ethernet Ports | One (1) 10/100/1000 Ethernet port with auto-sensing technology |
| WiFi Performance | AX1800 |
| WiFi Band | 2.4 and 5GHz |
Netgear N300 Wi-fi Range Extender:
The N300 WiFi Range Extender improves the range and speed of your existing WiFi to 300 Mbps. It connects to any WiFi router, and the simple wall-plug design includes external antennae for improved performance. A Wired Ethernet connector allows a wired device to connect to your WiFi network.
| | |
| --- | --- |
| Netgear N300 wifi extender | Specifications |
| WiFi Technology | 802.11n |
| Number of Ethernet Ports | One (1) fast Ethernet port |
| WiFi Performance | N300 (300 Mbps) |
| WiFi Band | 2.4GHz |
Netgear AC1200 Wi-fi Range Extender:
Although a few software problems after a firmware update, Netgear's AC1200 WiFi Range Extender is a fantastic piece of technology. This extender is a winner with five Gigabit Ethernet ports and a USB 3.0 port.
| | |
| --- | --- |
| Netgear AC1200 wifi extender | Specifications |
| WiFi Technology | 802.11ac |
| Number of Ethernet Ports | 1 Ethernet port |
| WiFi Performance | AC1200 |
| WiFi Band | Dual Band 2.4 & 5GHz |