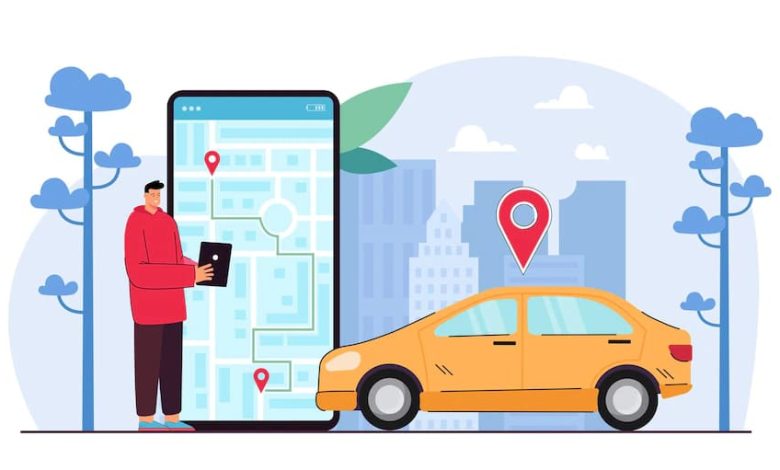 With the growing consumer demand for rental products, the online rental sector is penetrating different niches. Moreover, the car rental business is one of those niches that has achieved immense success in the current period with competitors such as Get Around and Turo.
The peer-to-peer marketplace will not only be productive in 2022, but it will also have few assets. A business owner who wants to run a successful car rental business in 2023 should think about what resources they could use.
Before jumping into how to start a car rental business in 2023, let's start with what a car rental business is.
What is Car Rental Business?
The car rental business is one of the trendiest sectors nowadays. For individuals who need a vehicle for a shorter period of time, renting a car is an economical and practical decision.
Car rental is not only renowned among travelers but also businesses. Renting a car is a common way for travelers who go from one place to another often to see more of that place to get around.
The development in the car rental sector can be attributed to the fact that there has been an upsurge in the disposable income of people living in developing and developed nations and the growth of the travel and tourism sectors in these nations.
The rapid growth of the car rental business is due in large part to the fact that more international funds and competitors are investing in this industry.
Here are some eye-opening statistics about the car rental business in the USA:
As per Statista, the number of consumers in the global car rental market is estimated to reach 291.5 million by 2023.
The annual growth rate is estimated to be 14.3 percent, which will increase market capitalization by $576 million by 2023.
Possible reasons for growth include a rise in the purchasing power of consumers, a rise in the number of people who own cars (who then become dealers and make money by renting their cars on a market), and the growth of the travel and tourism industries.
The car rental business has made $2.3 billion so far, and it is expected to make even more money by the end of 2022.
To take advantage of the above change, if you want to start an online marketplace for renting cars, you should think about the following things:
How to Start a Car Rental Business and Make Money?
In current times, you might have a challenging idea regarding how to start a car rental business, but there is one significant concern that remains: how you will earn money from your car rental business.
If you are initiating a B2C rental car business, then there is no trouble choosing your fees. You just have to opt for a fixed rate for diverse models of your car.
Customers would compensate for the car models they rent. You can also consider some extra commission when the renter takes more time to return the car than the predetermined period.
Subscription packages: The owner of a business can make multi-tiered subscription packages for customers and charge them on a regular basis for the benefits that come with the subscription.
Rental Commission: The market owner deducts a small charge from the rental fee imposed by the car owner.
Paid Listings: The owner of the business can also charge other people a fee to show off their cars in the featured listing.
Add-on Services: The salesperson can offer paid services like roadside assistance, cleaning the car, and insurance for the car.
Paid Promotions: Under this revenue stream, third-party suppliers can carry out their endorsement of the car rental sector by compensating the owner with some amount of money.
Features to Include in Your Car Rental App
As everything has developed, you have finally opted to begin a car rental business and drive digital with it. Moreover, you should consider the sort of features you include in your application.
We've talked about a list of important features and functions that will help you get an edge over your competitors.
Features for Car Owners
Car owners are an essential element of a car rental business if you are developing a rental car marketplace. So, you should think about all the features that are needed to get new car dealers to join the marketplace.
Here are some significant features that will help make your business unique.
User-Friendly Dashboard
You should think about giving the car dealer a dashboard so they can keep track of their featured car, messages from renters, and transaction statements.
Car Owner Verification
The app should have a feature that asks car owners to update their descriptions, such as name, email, license number, insurance number, phone number, license expiration date, and other information.
Car Reservation Management
This feature will help the car dealers know what's going on with their booked vehicles and their details, such as the status of the payment, the amount of the payment, and who the renter is.
Car listing Option
Users will find that an option to list an unlimited number of cars will help them get different car models to sell for more money.
Discounted Price
This feature is required to distinguish your app from competitors. Car dealers need to know how to come up with a certain price offer for renters at a certain time.
Availability Management
You should consider a feature that permits car dealers to select their accessibility. A lending car company called Turo asks the dealers for available options for weekends, weekdays, and every day.
Reservation History
By adding this feature to the app for car owners, you give them a way to look over their past and present reservations and the information about them.
Booking Cancellation
You have to give the owner a way to cancel the rent request as part of the cancellation process.
Features For User
You should develop a feature-packed application for riders who are focusing on renting a car to go on weekend tours, have business seminars, and run a task.
Let's explore some features you should consider including in your app.
Filters
You do not know what sort of riders will use your application. Thus, you must offer filters that ask renters to choose their desired car alternative. You can consider filters like car price, fuel type, and car company to select your favorite.
Simple Sign-up/Registration
Riders focus on prompt rental-car alternatives. As a result, you should create a signup form that can be filled out quickly.
For that, you can offer sign-up alternatives via email, Google, and Facebook. You can also hire on demand app developers for including simple sign-up and registration process.
Renter Verification
In terms of safety, you must have a detailed form for car riders that takes into account their license information, email address, and name.
Dashboard
A dashboard helps people who rent cars keep track of their messages, activities, bookings, accounts, and profiles, as well as see what they need to do.
Booking Options
Offer alternatives to users that permit them to book their preferred car via earlier booking or immediate booking choices. Do not overlook incorporating an alternative to per-hour or per-day hiring.
Location-Based Rental
The user should be able to use the app to find a nearby location and rent a car.
Cancellation
There can be some last-minute procedures and alternations on the part of the rider. Therefore, you must offer a cancellation alternative in the application.
Calendar Option
Give people who rent cars a way to look at a calendar to see when the car is available or not.
Admin Panel Enhancements
When you are going to develop your own huge business, you should have an admin panel from which you can assess each operation associated with car renters and car owners.
Revenue Management
Since the admin is in charge of all the systems, they would be able to handle all the things that have to do with making money, like deciding on cancellation fees and commissions.
Dashboard
By using the dashboard, you can manage the platform. You can check the total number of cars, registered renters, and car owners on your platforms. You can also check the user's login and signup information, such as email login and Facebook.
Manage Listing
You would be competent to perform a screening procedure for each new car dealer. Through that, you can allow or reject the listing as per the guidelines.
Manage Users
You should have full control over how car renters and owners act and what they do with their cars.
Control Listing Dimensions
The admin could control and change all of the features, models, and categories that the car dealer looked at.
Booking Management
Each booking done on the dashboard could be handled by the admin. You can decline or accept the reservation based on your expectations.
Manage Dispute
When a passenger has some difficulty at the time of the trip and decides to create a ticket about his concern, you will get informed and handle it.
So, these are the most important things your car rental app should have if you want to be competitive.
Rating & Reviews
Your user and car host would be enabled to review and rate each other and share their experiences. As an admin, you can see and handle these ratings and reviews.
If you address the fact that someone has made some offensive comments and you think they're not appropriate for your platform, then you can delete such comments.
How do I start a car rental business?
Step 1: Assess Your Business Idea
Investigate your car rental business approach. since the market you are planning to invest in is overloaded with different rivalries.
You should look at their target market, their current audience, the area they want to reach, how they plan to make money, and, most importantly, the features of their app.
It will be tough for you to exist when you are renovating the wheel and also developing the similar product that has already been presented.
You should develop an app that offers a personalized user experience and state-of-the-art structures.
In this context, you should comprehend your expected customer's psychology and their feelings. You must comprehend the pain points of your customers too. In the last decade, different startups tried to imitate Uber or other applications but were miserably unsuccessful.
They also hit the pain points of your customers. In the past decade, different startups tried to imitate Uber or other applications but were miserably unsuccessful. They also hit the pain points of your customers. In the last decade, different startups tried to imitate Uber or other applications but were miserably unsuccessful.
On the other hand, Lyft, which is also a taxi-hailing service, has developed its business model and has an edge in the taxi-riding market. Hence, you can consult with taxi booking app development company to assess your business idea.
Step 2: Select Business Models for the Car Rental Industry
As we've already talked about, the following are some ways to start your own business.
B2C Approach
Under this approach, you can develop a business where you directly handle the customers. Moreover, customers can book a car from the collection of existing cars you have.
They can also book the car they wish for their one-way or two-way trip, complete some essential paperwork, and develop the key for their travel. Hertz and Enterprise Rent-A-Car are some renowned examples of this sort of business model.
P2P Car Rental Business
It is one of the most flexible and trending business models to start your car rental business. Mobile apps are the core elements of these sorts of businesses.
Fascinatingly, in this business idea, you do not have a vehicle. That is why this business model is so appealing to a new startup.
Get Around and Turo have recognized car rental businesses in the USA that are generating more revenues with their business models.
Along with this, the popularity of these kinds of services among users and their interest in the "on-demand economy" are encouraging new businesses to invest in this idea.
We will only be elaborating on how to start a car rental business. Let's explore what you will need to start it in your area.
Initiating a car rental business in your area needs a comprehensive business plan, license, strategy, marketing strategy, and resources. And in this context, you must follow the below steps:
Step 3: Selecting the On-Car Type Segment
You may wish to offer your users different alternatives for selecting cars. For illustration, some car rental businesses offer luxurious rental cars for special events and weddings. Furthermore, some businesses offer muscle cars, exotic cars, and sports cars.
You can also opt for only one dedicated car model to target a particular sort of audience. For instance, a car rental business known as the Silver Car App has a provision of Audi cars for their users, or you can also permit them to rent any kind of car in the marketplace.
Usually, a large number of startups prefer to go with this alternative since it will be advantageous for their business because it permits more car owners to register at the marketplace. It will help you add more cars to your fleet that are good options for customers.
Step 4: Obtain a Driver's License
Generally, license procedures are considered at the local level. Each nation has its own manuals and procedures for processing car rental license applications and offering the license.
You can hire dedicated developers to handle your car rental insurance and payments for license fees.
After you finish, the local system can mail you the license and talk to the insurance company about it. Most of the time, licenses get renewed on an annual basis. So, make sure you have all of the licenses you need to run your car rental business.
Step 5: Develop the MVP of the Rental Car App:
After deciding what sort of car rental business you want to initiate, you must think about the technical aspects of the business. People today want to be mobile in every way, so it's important for your business to have a mobile app.
Whether you are considering a B2C approach or a P2P car rental business model, you must have an application for both.
Furthermore, you are not required to begin with a full-featured mobile application. Primarily, you can opt for a minimum viable product for required applications or just develop a website. MVP applications only look at the important features that people rent a car for most of the time.
For a B2C strategy, you must have a customer app from which they can locate your car station, book the car, and initiate their journey.
In contrast to this, for a car rental business idea, you should have two mobile applications. one for customers looking to rent a car and one for car owners looking to earn extra money by listing their vehicle in the market.
Step 6: Provide Insurance:
Each recognized car rental company offers insurance to its car owners and customers. You must also offer car rental business insurance to them.
In this case, you should contact a possible taxi booking app development company. For example, Turo has worked with Liberty Mutual Insurance, which covers both renters and car owners.
You should have a policy that covers any physical loss, theft, or higher impact up to its cash value related to car owners. Car rental business Turo contributes $1 million in liability insurance for the host.
On the other hand, you must provide various packages that account for the various types of damage that travellers may sustain.
The Challenges of the Car Rental Business
A car rental business owner faces several challenges when managing resources and reservations. Here, we will discuss some challenges faced by car-renting businesses in the industry:
increased level of competition
In the car rental app business, new players may face significant challenges. These new players tend to impact the businesses of experienced and recognized players. The main strategy to overcome these challenges is that the available players have to keep evolving.
Like every other on demand app development company, it is time for car rental services to select the most feasible technology. They will be able to keep up with current trends thanks to the increased use of technology and the constant development of ideas, brand differentiation, and USP.
Driving style
One of the key challenges that this sector faces is the driving style that foreign drivers are highly satisfied with. For example, if you are driving on the left side and suddenly need to drive on the right side, it can be challenging for you to drive. In addition, the drivers who rent the cars are unfamiliar with the country's traffic laws.
It can cause an issue for taxi-riding services, and you can face a tough charge in case the drivers happen to be considered in certain authorized accidents or faults. The best way to deal with it is to give drivers a short training session before giving them rental cars. This will ease their worries.
Booking and pricing management
When the management system is challenging and not user-friendly, you may face challenges managing the bookings, maintaining a record of the same, and addressing the revenues you have produced.
It could be generally complex for car rental offerings that are local and have yet to implement any sort of technology. With time, it can prove challenging for these available players.
The key strategy for customer engagement is to classify the pricing structure in an easily accessible and comprehensible way.
Delivering better deals and ideas on automating car rental services through car rental management software or ride-sharing applications would develop your entire business. Going mobile with rental and booking services could be a good idea for you.
Trends for the Car Rental Business
When you are planning to venture into this sector, the initial question you need to answer is how to start a car rental business. You must understand the challenges and trends that drive the car rental industry.
Along with this, you can also select the business startup consulting services to get advice on what to do and how to implement your plan.
We have already discussed the challenges; now let's explore some ideas about industry trends that you need to consider.
Growth potential: You should address the goals of the car rental services, the mission you have for your business, and the potential growth of your business. The marketing plan and branding will rely on these ideas. Based on the potential growth you've seen and the end goals you've set for your business, you'll be able to change customers and define customer value.
Identifying the business opportunity: The first step in starting a car rental business is to identify the target market where you have the most opportunities to grow. If you believe that there are some available choices, you may also look for those.
Invest in an existing franchisee: When you don't want to start from scratch, the other alternative is to invest in a current franchisee and develop from there, buying out the current business when that makes more sense.
Conclusion
When you are planning to start a car rental business, you will need to hire mobile app developers to help you get started.
If you follow the steps outlined in this blog, you should have no trouble starting a car rental business. You can also generate more money from your business by hiring dedicated teams.