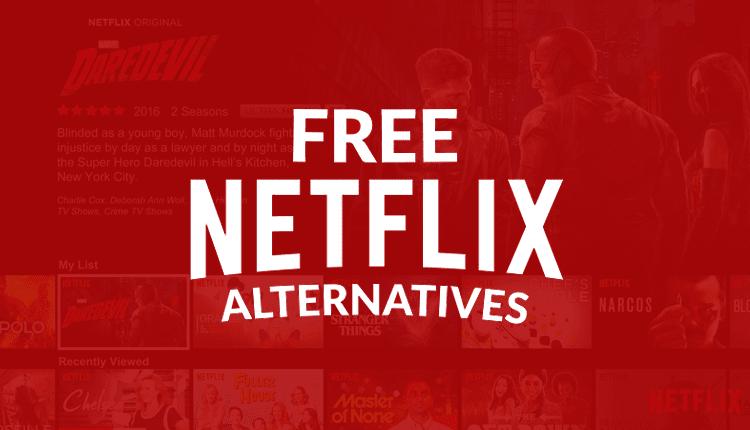 If Netflix has made a huge contribution to the success of IPTV, what alternatives for free audiovisual entertainment do we have? A quick overview of the legal streaming platforms that offer series, movies and shows for free.
What free alternatives to Netflix will be discussed on this page?
Popcornflix
Crackle
Tubi
Plex
IMDb
Kanopy
PlutoTV
POPCORNFLIX
Popcornflix has over 700 movies in different genres. There is something for every taste; horror, action, romantic comedies and TV shows.
Accessible from France, Popcornflix's business model is based on advertising. You will have to put up with a few occasional ads.
Advantages
A wide range of action films (including Asian feature films), comedy and drama.
Also available on Roku, Amazon Fire Stick, Xbox and PlayStation
Disadvantages
You have to put up with a few advertisements
Not all videos are in HD
Some films are only accessible from the United States.
Read More Moving Mistakes that you should avoid
CRACKLE
Accessible only from the US and Canada, Sony Crackle is another free streaming platform that is a great Netflix alternative. It has a plethora of titles ranging from sitcoms and adventure films to indie films, blockbusters and TV shows. This free and legal streaming platform is fully funded using commercials.
Advantages
Wide variety of movies and regular additions
Offers original content
Disadvantages
The advertisement
From France, access is blocked unless you use a VPN.
TUBI
Tubi is one of the most comprehensive free streaming services with advertising support available today. This media allows you to watch a variety of movies and TV shows without even needing to create an account. Tubi can play sports events like Sportsurge offers The platform offers thousands of titles mainly from Paramount Pictures and Metro-Goldwyn-Mayer.
The recent opening of a channel dedicated to children Tubi Kids makes this platform a must.
Advantages
Lots of movies and TV shows
Disadvantages
PLEX
Compatible on all platforms, Plex offers free streaming content. Funded entirely by advertising, this media center mainly offers action films and many classic films. Broadcast in HD, Plex is trying to compete with Kodi without success for the moment.
Advantages
Wide variety of movies and regular additions
Disadvantages
The advertisement
Too many (too many) old turnips
IMDB TV
IMDb TV (internet movie database) is Amazon's free streaming media. The platform has hundreds of titles, including popular movies and TV shows. Unlike other streaming platforms, IMDb free drive prioritizes quality over quantity.
To view free content at IMDb, all you need to do is register.
Advantages
Lots of quality movies to watch
Disadvantages
Lots of geographic restrictions
The site interface is an Amazon advertising panel
KANOPY
Kanopy offers ad-free movies and TV shows. This medium is a gold mine for reporting. Initially dedicated and funded by university libraries, Kanopy is an alternative open to all.
Advantages
Lots of educational and entertaining content
Presence of independent films
Disadvantages
Few comedy and action movies
PLUTO TV
Pluto TV offers free live streaming of over 100 channels at a time. The different channels focus on a theme in order to facilitate research. Compatible with all IPTV boxes and all mobile devices, this non-paid streaming service is only available in the US.
Advantages
Lots of content compared to traditional TV
Disadvantages
Occasional intrusive ads
Geo-restricted outside the US
Conclusion
Although these alternatives offer a few animation series, for free animation movies and videos 4anime is another good option. When it comes to manga, you may be unhappy in terms of choice. Netflix currently has a fairly extensive library of Japanese animation that continues to grow over the months.