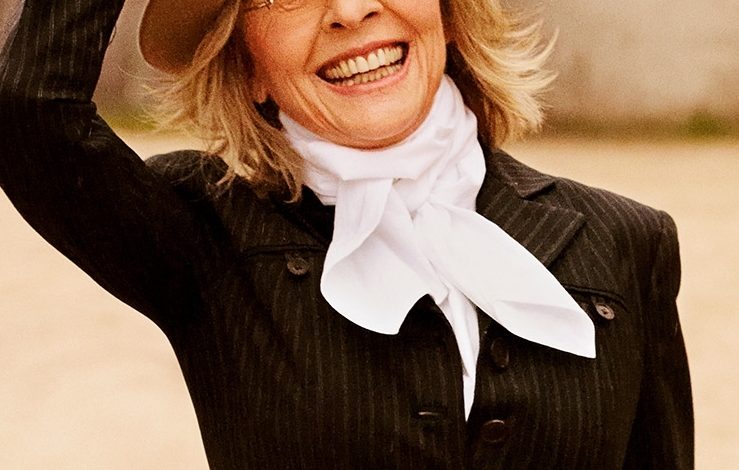 Diane Hall Keaton is one such personality we all have surely heard of. Also she is an actress and filmmaker in the United States of America. She is really popular and one of the most highly successful personalities who never married. She has received and been nominated for awards for her excellent work in movies. Diane Keaton has been honored with the AFI Lifetime Achievement Award, a BAFTA Award, two Golden Globe Awards, and also an Academy Award.
Diane Keaton Birth Place And History
She was born in Los Angeles in California. Grew up with an impulse to be an actress. She started learning acting in New York City. And changed her Last name from Hall to Keaton as there was already an actress with the name of Diane Hall. Diane Keaton entered into the world of films with her first movie Lovers and Other Strangers. Love, American Style and Night Gallery, and Mannix were some television series in which Diane Keaton appeared in guest roles.
Keaton had worked in plays before she made her debut in Hollywood. She also acted in Francis Ford Coppola's The Godfather (1972) and The Godfather part 2 (1974). The role of Kay Adams played by Diane Keaton in Godfather brought her massive fame and popularity.
The film proved to be a huge financial success as well as the highest-grossing movie of the year, receiving the Best Picture Oscar of the year. Other famous and notable Diane Keaton movies include Sleeper, Interiors, Manhattan, Manhattan Murder Mystery, and Play it Again, Sam. These movies starred Diane Keaton in eccentric and comic-dramatic roles.
Best Movies
In 1977, Diane did one of her most famous roles in the movie Annie Hall, written by her former boyfriend Woody Hall. She also won the Academy Award for the Best Actress for her role in the movie. It was believed that the movie was somewhat based on her relationship with Woody Allen, due to her resemblance to Annie's character and Annie being Keaton's nickname and Hall, her original surname.
Not just the film became a financial and critical success, She made her mark on everyone with her amazing performance.
We all love her toothy grin, her dressing style, and her beautiful loose curls. People specifically adore Diane Keaton in tux and men's waistcoats and trousers. She is a hat person and carries her style really well. Diane Keaton has time and time again proved that she is one of the most idiosyncratic style icons people will ever see.
Diane Keaton Roles in Movies
She continued acting in movies and also stepped into the shoes of a director in the early 2000s. Her first majorly successful film after 1996 was Something's Gotta Give in 2003, directed by Nancy Meyers. The film was a romantic comedy that showcased Diane Keaton as a playwright of mid-age. Her character is shown falling in love with her daughter's boyfriend who was much older than her.
The film did exceedingly well on the box office earning a whopping 125 million USD in North America. She received her fourth nomination for an Academy Award for her commendable performance.
Diane Keaton age is 75 years old at present and she has been an amazing actor, television producer, author, screenwriter, film producer, film director, photographer, real estate entrepreneur, and singer throughout her whole career. She has earned money and fame with her acting skills and talent. At present, Diane Keaton's net worth is close to 100 million USD. 
Final Say
She has all her life entertained us with her quirky roles in different movies and her impeccable style. She has been one of the most loved celebrities of her time and still continues to remain alive in hearts. Her ideas, style, and talent have inspired and impacted many young people. She is and will continue to be one of the best actresses of her time.