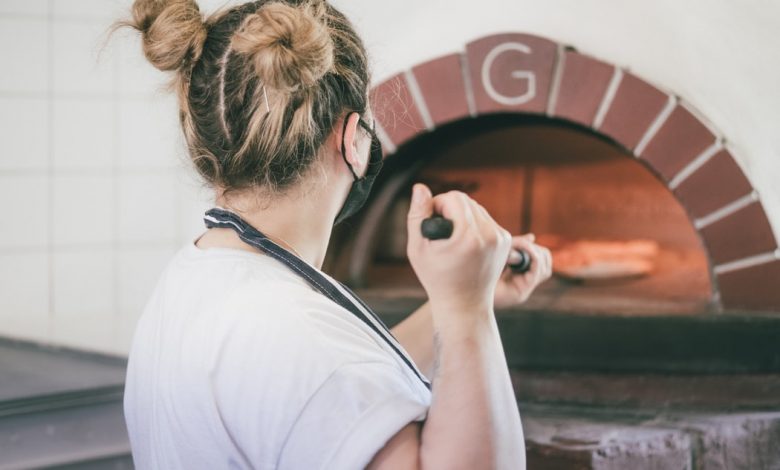 Attention!! pizza lovers and makers. 
Are you planning to buy a pizza oven for your pizzeria or commercial kitchen? You may get confused looking at a wide range of options for pizza ovens UK. Don't worry!! Let us help you find the best pizza oven to produce the best pizzas in your place.
Brick Oven:
If you get a brick oven, absolutely nothing can stop you from producing the best pizzas. It is also known as a wood fire pizza oven and the traditional method of making pizzas. However, the modern models use gas and coal. Be it a modern or traditional model of a brick oven, they are able to produce the most authentic taste of the pizzas. The crunchy base and juicy texture of the toppings are the key attributes of a pizza made in a brick oven. It cooks pizzas at a very high temperature, therefore, it consumes less time to cook more pizzas at one time. It is of great advantage for a pizzeria, as a brick oven increases the efficiency of the work.
The disadvantages of the brick oven are that it is very expensive, and it consumes lots of space in a kitchen. Therefore, it is usually inconvenient for small commercial kitchens to install them. But the kitchens which do not have the space constraint must prioritise a brick oven over the others.
Conveyor oven:
A conveyor oven is one of the most flexible, consistent, and easy to operate ovens. They are a popular choice of the top pizza makers around the world. They are smart ovens that produce quality pizzas efficiently. These ovens run on an electrical or gas burner, which offers you to adjust the temperature according to the requirement. You have to put an uncooked pizza from one side and, it releases it after cooking from the other side. This oven is so efficient that it takes very little time to cook pizzas. One key attribute of these ovens is that there is very little chance of error. For example, you will not get an over or undercooked pizza from a conveyor oven. Another benefit of this oven is that it does not require expertise to operate it as a brick oven. Instead, it can be operated by anyone so it reduces the costs to hire someone, especially for cooking pizza. Though it produces good quality pizzas the quality does not match those made in the brick oven.
Deck Oven:
The next best option for a pizza oven is the deck oven. It is called a deck oven because it consists of a deck usually made of ceramic, natural stone, or hearth. Due to this heating element, deck, this oven is an ideal option for pizzas. Like a brick oven, this oven is able to make a crispy crust. This oven uses both conduction and radiation to cook pizza. The conduction is when the heating element produces heat to cook the pizza. Moreover, this oven uses vapour tube technology that helps in cooking pizza through radiation. The infrared heat waves penetrate into the pizza to cook it evenly and properly. The advantages of the deck oven are that it saves lots of energy and is a sustainable heating option. The dual heating system makes it a heating giant to cook pizzas quickly and efficiently. In the commercial deck ovens, which contain multiple racks, you can cook multiple pizzas at one time.
Bottom line:
If you want to produce the best pizza ovens, you have to make sure that you get the right oven. The options for the best pizza cooking ovens, that you should get for your kitchen are brick pizza oven, conveyor oven, or Deck oven.