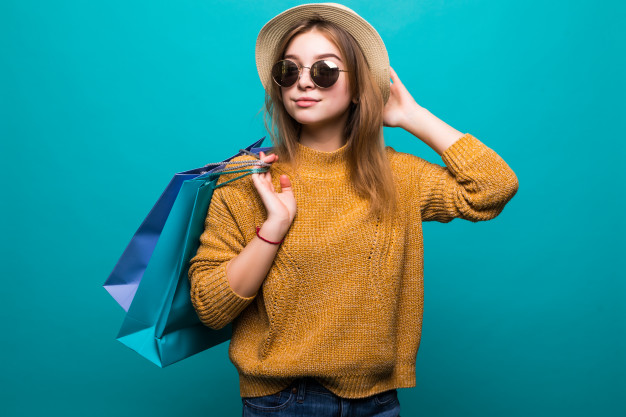 Trying new trends and experimenting with mix and match is fundamental to fashion. Fashion has deep roots in different cultures and it helps us to connect to our personal identity and background. Clothing ideas for Eastern fashion has been shaped by western influences for as long as one can remember. Apart from assimilating western fashion as daily wear, designers have also redefined traditional desi clothing. 
When East Meets West, Interesting Ways to Style Everyday Wear.
Too much or too little
One of the main shifts has been moving from maximalist to minimalism accelerated by the globalization that we have been experiencing of late now that the world is connected in so many ways online. Western inspired casual summer dresses for work and college are now creeping center-stage. Fusion wear is now an inseparable part of a working woman's wardrobe, simply because they are easy to wear and available in large variety. It has now become a woman's go to when it comes to choosing an outfit that is not only casual but works as well as a semiformal wear for certain occasions like lunches, client meetings and evenings with close friends. 
All in the Mix
Women have started experimenting with fashion fusion online to put together their wardrobes and outfits and the idea of mix and match is now becoming a trend. Pairing ethnic looking accessories with a jean and top creates a very vintage look, giving an earthy touch to your fusion outfit or wearing a short kurti with jeans now creates an attire that looks chic and effortless. 
I have compiled a list to help you on your east meets west journey, and fusion fashion ideas 2021. Any selection for mix and match clothing or accessories must begin with knowing what suits your particular body type.
Some of the most popular designs and prints in fusion clothing are Indian geometric ikat designs. This one-piece Kaftan style stitched kurta in bold pastels and neutrals with flowing sleeves happens to be the perfect thing to wear on warm summer days. It will look very chic when paired with white pants both straight cut and bell-bottoms depending on your body type. Fabric used is printed cambric
This is also a stitched one piece selected why? Well because black is as much a summer color as white nowadays. What with actually staying home and working well you could wear just about any color and not feel so hot. Black solid colored shirt with lime green accents. A line cut with butterfly sleeves and matching lime accents. It's neither short nor medium length but somewhere in between. This shirt can be paired with trousers but in this heat will look perfect with cream-colored tulip shalwar and khusaas in yellow color. 
Tradition with a twist. This one piece stitched textured lawn top which is layered and ruffled, in undyed lawn. You can cinch it at the waist and loose cuffed full sleeves. Looks amazing when worn with jeans / denims, I would even wear it over a flared skirt. Finish the look with some chunky silver jewelry.
This one piece stitched digitally printed lawn shirt is the cutest. It's an effortless fusion of traditional color and design in a very retro cut. Red flower motif on mustard yellow with black and white printed Patti on the neckline. Perfect to style with light denims and a ponytail.
It's important to strike the right balance between the East and the West. Try this nice light teal colored piece which is a cross between a frock and a peplum. Obviously meant for a smaller body size and not meant for heavyset women, ladies remember it's important to select according to body type, nonetheless it is rather chic and fresh looking. Perfect to pair with white trousers of dark denims. Style with a ponytail and throw on some metallic kolapurris or white wedges to complete the look. 
Fashion fusion 2021
The fusion wear segment on fashion runways and in design houses has yet to completely make its mark like other trends in the apparel industry, but it still holds a lot of promise a working woman especially nowadays prefer the comfort and elegance that these outfits offer. Women are more receptive to experimenting with different fashion cultures to come up with outfits that are a unique blend of modern comfort and traditional elegance. Fashion is a reflection of the wearer's personality, and Pakistani fashion in this new summer collection is a fusion just like our cuisines and entertainment even.