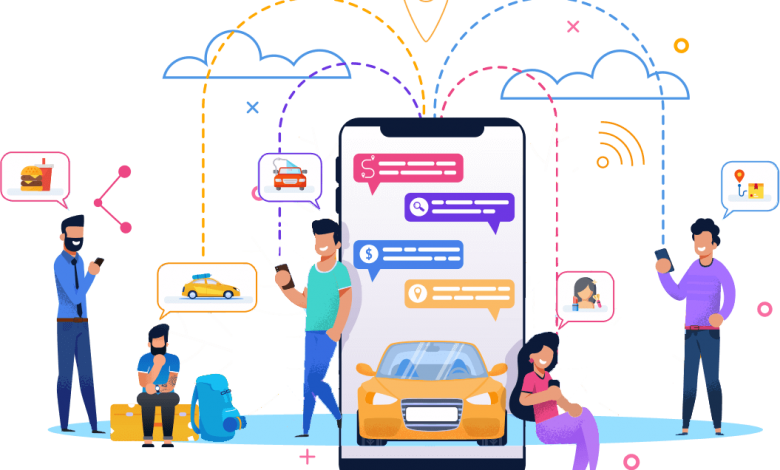 Gojek evolved diversification laid the foundations for the continued success.
Gojek started with no easy feat in Indonesia. Growing as a startup in a developing country was even harder. The founders had to be swift in decision-making to sustain in a cut-throat taxi-hailing industry. Gojek started as an On-demand Transportation becoming country's first decacorn company in Indonesia.
How Gojek Started?
Gojek began its journey in the year 2010 as the only "Taxi Ride – Ojek" comprising only 20 drivers. The business had to struggle until 2014 as there were already Giant Players like Uber and Grab in the market. With time, the "Ojek- Taxi Ride" became the most convenient mode of transportation in the country. People loved the idea and soon the business started to pick up. Witnessing the huge potentials in Gojek App, the investors showed keen interest by investing potential capital to elevate the company.
This way, in the year 2014 the Gojek App secured USD 2 million through investors, making it one of the youngest companies to make it big.
Why Gojek Is Successful?
Think of the popularity of Gojek this way that it is tough to find a smartphone in Indonesia that doesn't have Gojek.
A lot of factors have contributed to making Gojek popular in and around neighboring countries of Indonesia.
Cost-Effective
It should not be forgotten that the Gojek app in the majority of the developing countries. This means that the app addresses the pain both convenience and cost making it a cost-effective option for people looking for affordability.
The primary reason behind its soaring success is Gojek knew how much citizens are willing to pay for the On-Demand Services.
This allowed them to make improvements on the services offered as well as on their pricing structures.
Offering promo codes and discounts
Offering regular discounts to the users of Gojek has increased its customer loyalty.
Cyber Mondays and Black Fridays offering hefty discounts on a wide range of services have been another reason behind Gojek's popularity. Showering the customers with lavish offerings made the most preferred apps in Indonesia. Thus, this made the customers stay glued to the app, continually increasing the customer base.
User-friendly interface
Regardless of how robust the app coding is and dynamic is the database technology, it is the interface of the app that interacts with the users.
Gojek has a smooth and intuitively easy-to-navigate interface. Hence, this makes it easy for the customers to find the services they wish to book/order.  Having a user-friendly app enables more customers, sticking around for a long.
Multiple payment options
Customers love the app when you provide them with the flexibility to pay. Gojek was launched in a developing country Indonesia where the majority of the transaction was cash.
However, the country has adopted several payment modes thus Gojek made it simpler by adopting various payment modes like Debit /Credit card, Wallet, Google Pay, etc.
Build Your Super With The Best Gojek Clone App
Launching On-Demand Multi Services App like Gojek in developing countries has a huge benefit. They grow quickly. If you are looking for an opportunity to Launch Custom Gojek Clone App, partnering with a development company in India will be the best idea.
Buy a White-label Gojek Clone that comes inclusive of 70+ On-demand Services. Discuss your app project with a development team that helps you build Gojek Clone App Nulled. The reason to choose to work with the best Gojek Clone Development company is their after-sales service. You will be provided with a licensed source code, guarantee of installation of Gojek Clone App in App Store/ Play Store, Offers bug support, Up-gradation, and Technical assistance 24/7 for a year.
Take a live demo on both platforms to get a customized All in One Services App. This way you can practically start your On-Demand Multi-service app in a short time.