Are you exhausted from looking for the best Airbnb competitors to help you save money during your next trip? If that's the case, we've compiled a list of the best Airbnb alternatives worth checking out if you're on a budget.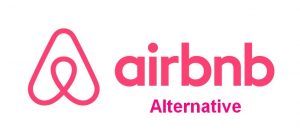 5 Best Airbnb alternatives To Meet Your Budget
1. Rural Retreats
Rural Retreats is another option if you're looking for a property in the United Kingdom or Ireland. They are particularly interested in a collection of over 600 rural properties across England, Wales, Scotland, Northern Ireland, and the Republic of Ireland.
Rural Retreats provides a variety of property types, from shepherd's huts to castles, to accommodate a variety of travellers and budgets. Although they specialise in rural properties, they also provide a small range of metropolitan apartments.
Rural Retreats does accept applications from property owners to list their property. It must be based in the United Kingdom or Ireland.
2. Blueground
If you're searching for a longer-term stay, Blueground specialises in one-month and longer-term rentals. You could even rent a few of the houses for a long period of time, up to a year. The apartments are completely furnish and maintain apartments that provide all the necessary amenities.
They now have almost 3,000 properties in 12 big cities, which include New York City, Istanbul, Paris, Chicago, San Francisco, London, and Boston.
While they are primarily for business travellers. They can also be beneficial for pleasure visitors who wish to stay in one location for an extended period of time. Blueground seems to be one of the Airbnb alternatives websites that is worth trying.
For homeowners: Blueground leases unfurnished flats from owners who match their criteria and then decorates and maintains them on your behalf.
3. Vintage Travel
This Airbnb competitor is a booking service to consider if you're seeking a holiday home with a pool in a sunny section of Europe. Vintage Travel is a family-owned and runs a business that specialises in villas with pools. Vintage Travel features villas located throughout Europe, including Spain, Italy, France, Turkey, Portugal, Greece, Croatia, and Cyprus. They concentrate their efforts on famous sunny tourist sites and island getaways such as the Balearic and Greek islands.
All villas include a private swimming pool, a food pack, and linens, and the majority also provide pool towels. Certain pools include child safety elements such as fencing and alarms, and many family-friendly facilities allow guests to reserve complimentary children's equipment such as cots or highchairs in advance. Each region is represent by a local representative.
4. OneFineStay
If you want a more luxurious level of travel, OneFineStay may be worth considering as one of the Airbnb competitors websites. It has been dubbed the posh version of Airbnb. OneFineStay provides city apartments in a variety of major travel destinations globally (Paris, London, New York City, Rome, and Sydney, for example). As well as villas in a variety of renowned holiday destinations, such as the Maldives, Caribbean, and Hawaii.
OneFineStay, which is backed by the Accor hotel group, aspires to combine the best of the hotel and apartment rental worlds. Professionally serviced homes with customised amenities and 24-hour guest phone support. Consider this option if you're seeking upscale flats or holiday villas.
5. Novasol
Novasol is one of the Airbnb competitors and a 1968-founded Danish corporation. It has roughly 50,000 self-catering holiday properties spread throughout 25 European nations. It is currently Europe's biggest supplier of self-catering holidays.
Novasol has a variety of homes to suit a variety of budgets and vacation types, ranging from very simple cottages to luxurious getaways. A fantastic option for people seeking a self-catering vacation rental in Europe, particularly in northern Europe.