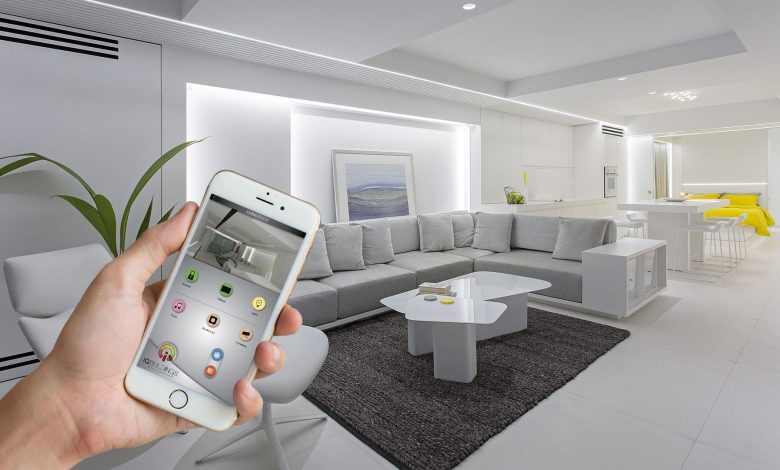 Smart Home Technology generally is any set of devices, applications, or systems connected into an independently and remotely controlled network.
That can function remotely through your smartphone or another networked computer from anywhere. Also, it is known as Home Automation. There are several examples of Smart Home Technology, such as Appliances, Home Entertainment Systems, Home Security Systems, and Environmental Controls Devices.
Moreover, the computers and smartphones link to the internet and controlled clocks, speaker lighting, climate, entertainment systems, and appliances by a Home Automation System. When those devices connect to the internet, home devices are an important component of the Internet of Things (IoT).
The starting point of constructing a Smart Home is the voice assistant. Also, they provide a smooth way for family members or roommates to communicate with each other. Many of the devices on our best Smart Home products list work with multiple voice assistants.
With the advent of smart devices, we can't imagine what the future of Smart Homes would bring us. The increasing trend of the number of Smart home devices exposes one thing for sure. That is, we have more choices for Smart home devices than ever before. There are some of the best Smart home devices mentioned below.
The Best Smart Home Devices in 2021
You can control anything from lighting and temperature to locks and home protection systems. There are some of the best devices for the house are mentioned below.
The Arlo Pro 4 Spotlight Camera is our best choice. You can watch what's going on outside without having to leave the safety of your sofa. This weather-resistant, high-resolution surveillance camera captures motion-activated footage while shining a bright light on whatever is moving around in your home.
The ConnectSense Smart Outlet 2 is a fantastic option if you want to add some smarts to your small home appliances like lamps, coffee makers, and TVs.
Smart Speakers and Display.
The Amazon Echo is a Smart Bluetooth Speaker introduced by Amazon. Also, Alexa can control smart home devices directly, using If This Then That (IFTTT) technology.
 Kasa Smart Wi-Fi Outdoor Plug
Pool pumps and patio lights are perfect for converting into smart home devices and also monitor with your phone to outdoor smart plugs. You can use your phone or Alexa and Google voice commands to operate two devices independently of one another.
This Nest Thermostat offers you to manage your heating and cooling system through your smartphone or voice. It also can set temperature schedules, and remotely tracks your energy usage.
The Wyze Bulb Color is the cheapest Smart color bulb. You can use your smartphone to control it without a hub. And also, you can use Amazon Alexa or Google Assistant to control it with your voice.
There are so many Smart Home devices in 2021, such as Smart Kitchen Appliance (Sous video cooking, Brava Oven), Smart heating and cooling, Robot Vacuums and Mops, Furbo dog camera, and Smart locks and home security system.
How Smart Home works
All devices in a Smart home are linked together. You can control from a single location using your smartphone, tablet, laptop, or game console. One Home Automation system can control Door locks, Televisions, Home computers, Cameras, Thermostats, Lamps, and even appliances like the Refrigerator.
Also, this Smart home application has Self-learning capabilities. It lets you learn the schedules of their owners and make changes as required. Homeowners can reduce their electricity bills using lighting control.
Pros and Cons of Smart Home Technologies
Pros
Smart home technology is much more affordable and easier to use. Also, installing a smart home device is convenient for homeowners. Homeowners can monitor appliances, thermostats, lighting, and other functions with only one computer instead of using several devices. It protects your home and belongings with its always-on connectivity and notifications systems that let consumers quickly respond to unexpected situations.
Consumers can get alerts and updates on problems in their smart homes meanwhile they connect to a portable computer. For example, Smart doorbells enable homeowners to see and interact with visitors to their doors even when they are not at home. The user can regulate the internal temperature, lighting, and appliances. Homeowners can save a lot of money in exchange for the cost of installing the Smart home system.
Smart thermostats and Smart lighting help you save energy by automatically changing or turning it off. Smart systems will help you stop running the air conditioner or leaving lights on in the garage overnight. As well, answer the door from anywhere. Smart doorbells and smart locks send you a notification to your smartphone when someone knocks on your door.
Cons
Although there are lots of benefits, it isn't without its drawbacks. Consumers and Makers of technology continue to be plagued by security threats and bugs. For instance, skilled hackers may gain access to a smart home's internet-connected applications.
You want to make sure that you protect the Smart applications and devices with a strong password, using encryption where available, and only connecting reliable devices to one's network are all ways to reduce the possibility of such attacks.
As previously mentioned, installing a smart home system will cost a few thousand dollars for a wireless system to tens of thousands of dollars for a hardwired system.