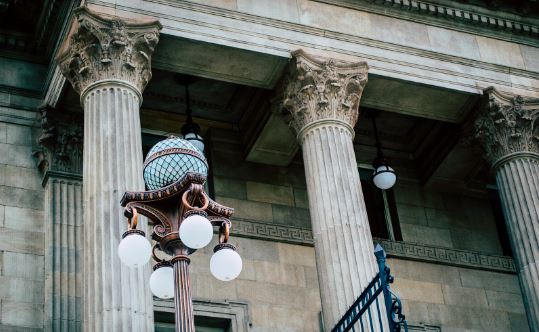 Choosing a career path isn't easy because there are so many options out there. Have you considered becoming a court reporter in Miami though? If you have a passion for the written word and are looking for variety, flexibility, and job security, it could be the career for you. 
What Does A Court Reporter in Miami Actually Do? 
The industry desperately needs more people to join the esteemed ranks of court reporters. As officers of the court, they are responsible for all records whilst delivering timely transcripts. They also liaise with attorneys, witnesses, clerks, and anyone else attached to the court. 
Overall, a court reporter in Miami also oversees how and where transcripts are stored while also supporting backend logistics. These include, for example, coordinating schedules and rooms for depositions. You'll also be responsible for ensuring that any relevant digital equipment is available as needed. 
Let's not forget that court reporters also handle top digital tools to be as efficient as possible in turning around transcripts. These range from shorthand typing machines known as stenograph machines to audio and visual recording devices as well as the stenomask. This mask records a court reporter's voice and sends it to their laptop. At that point, voice-to-text software turns into a written document in real-time. 
If all of the above sounds interesting and if you also enjoy writing, proofreading, and listening to legal disputes, this could be the best career for you. Moreover, with remote technology, a court reporter in Miami can also work remotely. You could do the same so giving yourself the flexibility to live your life as you wish. 
Certifying as a Court Reporter in Miami
Just like for any other career, you need to invest time and budget to become qualified. The good news is that you'll be earning an average of $60,000, according to the Bureau of Labor Statistics, and you'll be in high demand. 
Many people are at retirement age and not enough are joining the industry. This means that there will be a job waiting for you as soon as you qualify. 
1- Research the programs
First, you need to find the right program for you. So, either you do a 1 to 2-year Associate's degree or you go for the 4-year Bachelor's degree. The decision will depend on your funds but also if you already have a Bachelor's degree. 
Also, you can always start with the Associate's degree and do your Bachelor's after a few years of working when you have more funds available to you. To give you an idea, the Associate's degree costs around $5,000 to $12,000 per year, and the Bachelor's can go up to $20,000 per year. 
2- Apply to the best school for you
When choosing the right school, first consider if you want to be a full-time or part-time student. Furthermore, many schools now offer online courses which can help you reduce your costs, mainly because you won't have to pay for school accommodation. 
3- Pass the exams
It goes without saying that you'll need to pass the exams which test you on typing speed and knowledge. The most important topics are grammar and terminology. During the course, you'll learn some key legal, medical and industrial terms because the more you understand what you're typing, the easier it is to type without mistakes. 
As a court reporter in Miami, you also have a choice of exams. You can opt for the general Registered Professional Reporter or the Certified Realtime Reporter. This last one tests you in instant real-time, or voice-to-text transcription which is increasingly in demand these days. As well as these and other choices, you also have to complete continuing education units on a regular basis. 
4- Get Licensed
Florida doesn't actually need court reporters to be licensed but it's usually a good idea to do so to give you credibility. You can get your license with the Florida Court Reporters Association as well as the National Court Reporters Association if you wish. This also gives you access to other states should you wish to expand your remote client portfolio. 
5- Join an internship 
Most schools help you get some sort of mentorship or internship program with a court reporting firm. Whilst it isn't mandatory, it gives you the opportunity to learn as you make mistakes and grow your network. We can't develop our careers alone and we need mentors and supporters around us. An internship is the best way to start this process. 
https://pixabay.com/vectors/lawyer-judge-law-cartoon-man-7325293/
Parting Words on Becoming a Court Reporter in Miami 
If you enjoy writing and paying attention to detail, court reporting could be an exciting career for you. You'll also enjoy variety, remote work, and constant learning. To become a court reporter in Miami, you join a court reporting school and pass your exams within 2 to 4 years. On the way, you'll make great friends and colleagues as you join this esteemed profession.