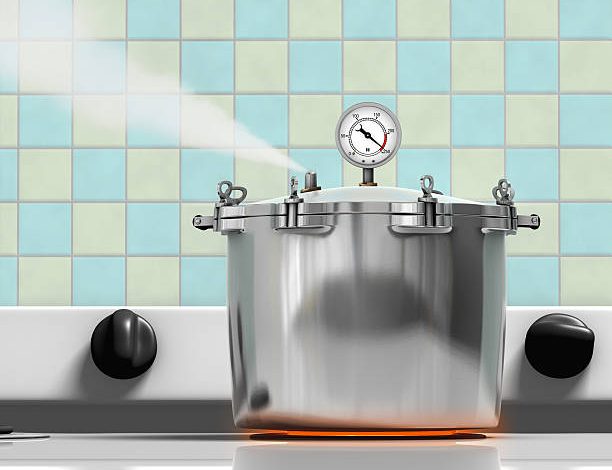 The pressure cooker is one of the most common appliances used in almost every kitchen. From cooking rice and vegetable to meat, you can cook dozens of recipes in it. The pressure cooker is the time savior especially when you are running out of time and need to cook within a limited time. A pressure cooker gives the food a combination of heat and high pressure to cook quickly. Unlike conventional cooking methods, you can cook flavourful and healthy dishes in less time. But often the pressure cookers can be dangerous and the worst is, they can explode or blast that can cause severe injuries and burn.
Why do pressure cookers explode?
Though pressure cookers are the best appliance for cooking faster, saving money by saving gas, and saving time at the same time, pressure cookers can be the cause of severe injuries, third-grade burn, or in the worst case, even death. The causes of the explosion are the fault in a pressure cooker or because of the wrong usage. In some cases, the cause of the pressure cooker explosion was using the cooker as a Henny Penny pressure fryer for pressure frying food. The pressure cooker cannot be used for deep frying because it is designed in such a way that it cannot withstand the high temperature and intense pressure that is created by oil.
How can you avoid injuries caused by a pressure cooker?
Cooking in a pressure cooker is beneficial and time-saving but because of the accidents caused by a pressure cooker, people often avoid using pressure cookers because of hesitation. Once to decide to use a pressure cooker, certain tip and safety measures can save you from any mishap, if you keep them in mind and follow properly.
1.Inspect your pressure cooker for damage
Before using your pressure cooker, check the sealing ring and gaskets properly to make sure there is no damage. It is better to replace gaskets yearly.
2.Never overfill the pressure cooker
You should avoid overfilling the pressure cooker with food. Overfilling can clog the safety valve and the food items like rice, oat, grains, etc get swelled up after being cooked and can clog the valve. This can increase the risk of injury.
3.Never use a pressure cooker for deep frying
The pressure cooker cannot withstand intense pressure and high temperature. That is why pressure frying should never be considered
4.Keep the kids away from pressure
Whatever measures to take to reduce the risk of explosion, there might be still the risk of mishap. So, it is always advised to keep your children away from the pressure cooker. Vent the cooker properly after cooking and remove it from the range of children
5.Always clean the pressure cooker clean
Cleaning a pressure cooker properly is essential to reduce the risk of explosion. Many explosions occur due to clogged valves due to the building up of food particles. Always make sure to keep it clean and safe.
The pressure cooker is the most beneficial and time-saving appliance almost used in every kitchen but it can be seriously dangerous. Always make sure to take proper precautionary measures while using a pressure cooker to reduce risks of injuries.