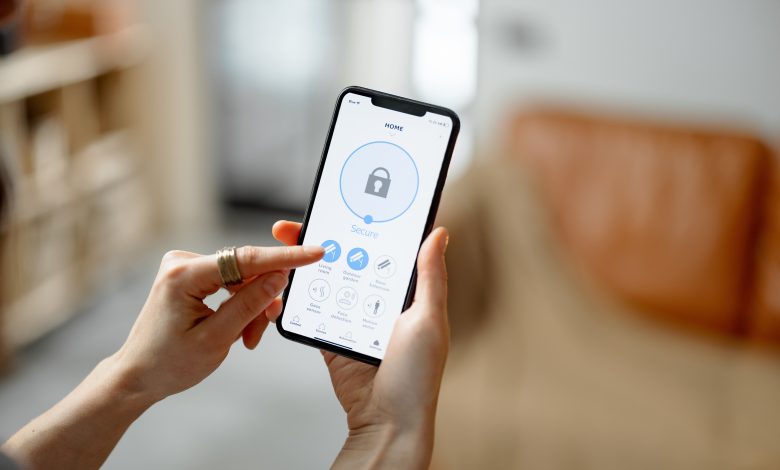 Security alarm systems protect our house and monitor it throughout when you are home or out at work. You can install a wireless or wired alarm system as per your need. Each device has advantages and disadvantages, but its common function is keeping your home safe against intruders or disasters. 
Usually, wired security alarm systems require more time to set up, but it's more reliable. In contrast, wireless devices can be easily set up and are more affordable. To relieve yourself from the dilemma of choosing between a wired and wireless homes security alarm system, here we will talk about each of their pros and cons. It will help you understand the differences between the 2 types of systems and which is suitable for your residence.
Are you worried about uninvited guests snooping in your private spaces? Are wireless and wired systems helping you in your home protection strategy? Let us help you with a wide range of security solutions that are tailored to suit you.
Wired Home Security Alarm Systems
These systems have a wired connection to access the internet connection and power supply simultaneously. Thus, they require 2 separate cables. You must connect one wire to an internet router and the other to an electrical outlet. Usually, people whose homes are pre-wired opt for this type of security system. 
Some benefits of a wired

homes security alarm system

are mentioned below.
Consistent signals are maintained between the device and the control panel without any drop.

Strong signals give access to clear video and audio.

The system has access to constant power.
To install a wired home security system, you can call a technician, who will update the control panel and the device accordingly. A wired security camera directly records footage with its digital video recorder (DVR) and saves it in local storage. You can watch it even if the internet goes down. Moreover, the system is plugged in and powered by a central adaptor, operating without any significant voltage drop or electrical disconnection. 
However, some disadvantages of wired security systems are that they are not portable and cannot be moved from one place to another. Also, due to extensive wiring, these devices are more costly.
Wireless Home Security Alarm Systems
If your home does not already have one, wireless security systems can solve almost all security issues. A wireless system is a desirable substitute for tenants of older homes. However, you can install it in new buildings with substantial inner brick, stone, or marble construction. The reason behind their wide applications is that you won't need to make any modifications or drill holes in the structure to equip these devices. In addition, wireless security systems are portable, making them easy to move and re-install. They can quickly reconnect over Wi-Fi to start their operation at their new location. 
Traditional home security systems are limited to wired connections. That means all the components of these systems are physically connected by wire. However, wireless security system is not physically connected to each other. It is free of wires and cords.
Some benefits of wireless home security alarm systems are as follows.
Easy and affordable installation.

The system is portable and adaptable.

Intruders cannot disconnect the system as they are wireless.

Renders advanced home automation features
With a wireless security system, you won't need to worry about running cables and drilling holes. While these systems are more expensive than wired devices, they're also more versatile and portable. A wireless security systems is arguably the most flexible security solution because you can relocate it hassle-free. In the setup process, You can save money by doing it yourself. Installation is easy, and you won't have to drill any holes into your walls.
Wireless home security alarm systems are the most innovative, effective, and affordable tools to promote more secure homes. So much more than just an alarm system, it is a smarter way to protect your home and family. With wireless home security alarm systems, video monitoring, indoor and outdoor sirens, and smart home technology.
Wireless security systems plug into your house's wall socket and communicate to the control panel over Wi-Fi. The videos are saved to the camera's memory card or uploaded to the cloud via a paid service. Users can see the video feed in real time, enabling smart home applications like video doorbells. You can add more cameras to a wireless security system, as they are easier to install than wired ones and are too simple to upgrade.
How do Wireless and Wired Home Security Systems Work?
Both systems depend on sensors installed in strategic locations at home, like doors, windows, and corridors. Also, the cameras equipped with the system have motion detection or alert notification facilities. These components detect a motion when a door or window is moved or someone moves through your home. When the wireless or wired system is activated, a triggered warning is sent through the sensors to the control panel. This, in turn, raises the alarm and sends a notification through text or application to the homeowner.
Why You Should Need a Home Security System?
Every 13 seconds a home burglary takes places, 4 burglaries a nanosecond, 240 an hour and nearly,000 a day! In the newest home burglary report, we have covered how frequently, how, and where the burglary would be around you house and why home security is important. You can check to see all the statistics.
We need home security alarms because of their valuable points. Security alarm mainly aims to protect your property and those inside it from burglary, home intrusion, fire, and other environmental disasters such as burst pipes. Due to the use of a home security alarm, you can protect your family and others. Security alarms provide the ability to monitor the activities happening on our property when we are away from home.
Smart home security alarm systems not only guard your home against any crime but also permit you to monitor your home remotely. By establishing such a system, you can have a sneak peek into your home even while you are away. You can also keep an eye on the surroundings to make sure that everything is safe and sound. Based on the features of your home security system, you can control the thermostat, door locks, lighting, and other smart devices of your home remotely. You can access them as per your need.
1. Cover and Secure Your Home with a Home Security System
Installing a home security system means to cover your home and valuables, and to keep your family safe from implicit break- sways by burglars. FBI burglary rates of homes state that 1 in 3 homes without a security system will fall victim to a burglary as compared to 1 in 250 homes that do have a security system.
2. Good for Fire Protection if You Have a Security System
While utmost people suppose home security systems as a way to cover their homes from burglaries, what numerous people may not realize is that these systems can also cover homes from fires as well – a must, literally, to have a home security camera system.
About every twenty seconds, a home fire is reported. A home security system can give an early warning system for bank in the home as well as advise of sources of the heat. Heat sensors can be added to a home security system too. These sensors can determine if a fire is erecting in the area of the home and give advanced notice of indeed the lowest of changes in heat. And that can help farther damage from fire.
3. Manage Electricity with a Home Surveillance System
The third reason why you need a home surveillance system is that it helps to manage electricity. A home security system can be used to cover your home's energy use.
How numerous times have we left our homes and realized that we left a hall light on or some appliance running? Remote access through the use of the home security system allows you to shut off the appliances no matter where you are. It can also be used to shut down heating or cooling bias when no bone is home and to turn them back on just before you arrive.
4. Lower Home Owner's Insurance decorations
When you enjoy a home, homeowner's insurance is a necessity. And that is nearly related to the reason why you should need a home security. The cost of homeowner's insurance varies grounded on content, payment options, position, insurance company, the type of home, as well as several other factors.
A homeowner's insurance policy is designed to cover losses or damages that may do as a result of several types of ruinous events. While numerous first time homeowners don't pay important attention to the cost of their home insurance policy, it's important to note that utmost insurance companies will give a large reduction to home possessors who have a home security system installed.
5. Protect You and your Family from " Odorless " Gas with the System
Another significance of home security system is that it can cover you from implicit pitfalls. Carbon monoxide is a gas that's odorless and tintless , and it's set up in combustion smothers. This gas is released from hotting systems, ranges, burning wood, and among other effects. Since mortal senses can not descry carbon monoxide in the air, people are frequently eyeless- sided by carbon monoxide poisoning that can make up over time.
Severe cases of carbon monoxide poisoning can lead to death. A home security system can be equipped with a carbon monoxide sensor as well. These alarm systems will descry high quantities of carbon monoxide in the home and alert the home possessors so that they can get out of the home right down and seek medical treatment for the possible side goods of this poisoning before it's too late.
6. Ever Cover with Inner and Outdoor Security Cameras
When traveling, you may worry about your home a lot. How to cover your home while on holiday? A home security and surveillance system provide homeowners with the capability to cover their homes no matter where they are. This can give a feeling of peace as you'll be suitable to check on your home wherever you may be in the world.
7. Promote Home robotization with the System
Another reason why you should need home security camera systems is that they can help your home to be smart. In addition to the interactive services offered by home security system companies, there are now indeed more home robotization services being offered as well.
These systems include light controls, door cinches, thermostats, etc. all of which can be put on your schedule furnishing a fresh position of security. You can learn how to automate your home security system.
How much does a home alarm system cost?
The cost of home security systems depends on the pricing of the equipment, plan, installation and more. When searching for the best home security system, it is easy to wonder, how much is this really going to cost? Much of what goes into the cost of home security systems is the equipment. Your monthly home security cost may also include 24/7 professional monitoring services, security camera cloud storage and the ability to control your home security system using your security provider's mobile app.
Once you've set up your home security system, you may need to add extra security cameras or sensors to monitor blind spots that may be out of range. Some home security companies sell additional equipment at a discounted rate if you've purchased their home security system.
Invest in the Best Wireless and Smart Homes Security Alarm Systems
With rising cases of burglary and fire outbreaks, installing home security alarm systems is imperative. Thus, if you are considering installing the best homes security alarm system in Richmond, get in touch with Johns Brothers Security. We offer peace of mind with the best wireless and smart home security alarm systems designed to protect your home 24/7. We provide high-quality wireless as well as a hard wired security system, and our services also include home automation and commercial security.