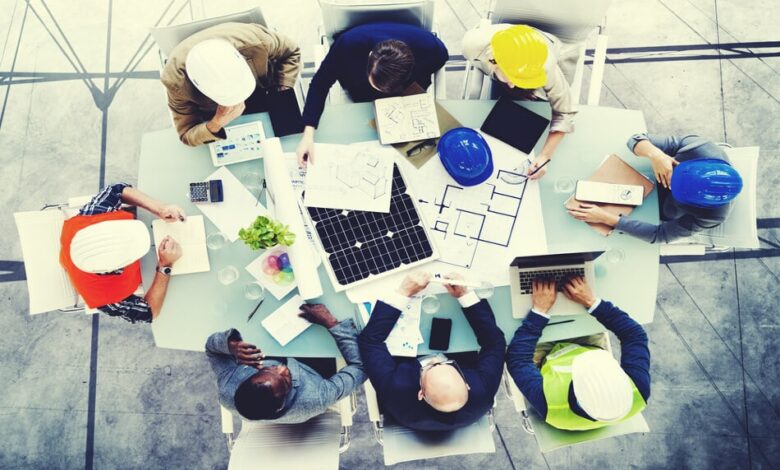 Like all other business domains, the construction segment has its fair share of meetings. Even as project sites do not have conference rooms and meeting areas, your team must still meet several times in a day or weeks to stay on the same page. Additionally, regular meetings ensure good team alignment, better problem-solving, and stronger bonding between people on board.
But like all other meetings, there are good chances that your project team may end up wasting time on unproductive discussions and even having useless arguments. But the right approach and mindset gets you on track and ensures that you get value from the regular team meets and daily huddles, even in the era of social distancing. Here are some measures that can help.
Have an agenda and stick to it throughout
A well-defined agenda is the best start you can have for a construction project team meeting. It gives everyone a clear objective and the real reason to meet. After all, you will want to gather people for doing something that yield value. Making sure that you set the agenda well in advance is another smart move. Apart from setting the agenda, creating discussion points should be your top priority. Fix responsibility for finalizing both as a part of the construction task management process, whether you do it as a manager or assign it to a subordinate. Share the information with the attendees at least 24 hours in advance. It ensures better preparation and adherence to the meeting agenda.
Include only the right people
Having too many people in meetings isn't a good idea because it can lead to wastage of time. Moreover, it doesn't just make sense in the pandemic times, when gatherings should be cut down to the minimum. With construction meetings, less is often more. Have only the key decision-makers attend and pick the team members who may have valuable insights. Empower people to share views and make sure that everyone gets a chance to contribute. Don't forget to leave time for questions.
Utilize tech to your advantage
Investing in meeting software for construction is the need of the hour because it lets you have everyone on board without bringing the risk of exposure to the virus. While it can help you get the advantage of remote communication, a meeting software application provided additional features such as Schedule, Budget, and CRM. You have a complete digital platform that gets the entire team at one location, no matter how large and disparate it is. Everyone has access to every piece of information that matters, so meetings become more productive and meaningful than ever.
Go the extra mile with recording the minutes and notes
It is vital to have all the important points on paper, or you may end up forgetting several key details after the meeting is over. Construction is a stressful domain, and there are good chances you may lose out on what was discussed the minute you leave the room. Have an official note-taker to make records of minutes and notes of the meeting. It is best if the project manager takes the responsibility because they are in a better position to filter the information and emphasize the points that really matter. Good notes ensure that the meeting is fruitful and there are no misinterpretations. Keep the dated records on the same platform so that you can access them when required.
Close with an action plan
Good closure is as vital as the agenda and detailed discussions that happen during a meeting. The last few minutes are critical as you have to summarize the discussion and create an action plan for the future. Reserve the time to highlight the essential aspects of construction task management. These include announcing deadlines, allocating responsibilities, and deciding the date for the next meeting. Picking these points is vital to make the current one a success. You can rely on construction software for all these tasks, so having the right tech in place can make all the difference.
Making construction meetings successful is all about ensuring that they are meaningful and do not cause wastage of time. Follow these measures, and you can have both fronts covered, with every meeting getting you a step closer to the completion of your project within quality, timelines, and budget expectations.
Summary
Meetings are a necessary element of construction projects, but they can be more like a necessary evil if you do not take the right approach. You can follow these steps to make them more meaningful and productive.
Author Bio
The author is a software developer and specializes in applications for the construction industry. He is also an avid writer and showcases his skills by writing blogs and articles.