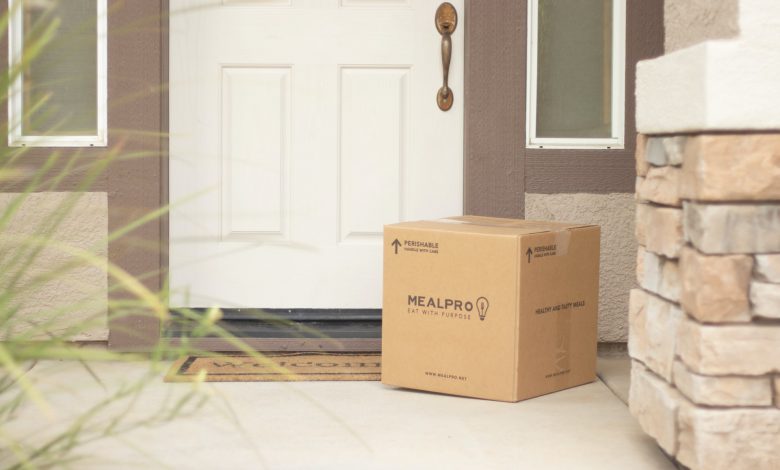 The COVID-19 pandemic has changed the way many people shop and led to an increase in online purchasing across the world. It seems like online shops have revolutionized consumer shopping. Rather than going to the store miles away from your home, you may purchase items online easily with just several clicks. 
This means that more shopping online leads to more package deliveries for consumers. However, there are shoppers who must be aware of package delivery scams that are still going on right now. 
How to Avoid Package/ Parcel Delivery Scams 
Today's delivery provides convenience but it usually comes with certain risks. One is, package delivery scams are an ordinary thing and have even become more sophisticated. Although there are many tell-tale signs of package delivery scams that are out there already, plenty of people still get to be a victim of these kinds of misleading practice. 
It's crucial that you be cautious and protect yourself against these vicious scammers. You want to secure your hard-earned money and protect your overall safety. Prior to that, you must know how to spot whether a package of yours is a delivery scam to avoid getting deceived by them. Here are a few tips to prevent these kinds of people from scamming you. 
1. Read their grammar carefully and don't overlook it 
Nearly all scammers use email to target their next victims. These types of scammers would normally email you about an undelivered package and that they require you to click a link and fill up personal information to receive the "package." But before you proceed to click that link, assess if it has any disturbing grammar errors and misspellings. Authentic and trusted delivery companies would never send items with grammatical errors. 
2. Take a look at the structure and the email content itself
Moreover, it's not only about grammatical errors. Most of the time, the scammer's email would have weird-looking URL addresses. Some would even address you as "Dear Customer" rather than calling you by your real name. And take note that it should not be asking for personal information about you if the item is already prepared and all packed up to be delivered to you in the first place. 
3. Check if it has a tracking link 
Most delivery scams would start by sending a text message or an email telling you about delivering a package to your address. These messages would usually have a "tracking link" that you are encouraged to click in order to update your delivery or payment options. Not only that, they may even send you a voicemail message with a call-back number, or a failed delivery tag on your door with a number to call. 
Although these messages may sound so real and legitimate, you must never click a link or call back the number from an unforeseen delivery notice. If in doubt, it's better to contact the delivery service or just use a verified number or website.
4. Watch out for links asking about the personal information 
In several cases, a link may direct you to open a website that urges you to enter your personal information or even install malware on your computer or phone that can secretly steal your personal information. Then they will provide you with a number that you call back and get answered by a scam "operator" asking you to verify your account information or worse is they ask for your credit card number that you used for purchase. There are also scam calls and texts that tell you to pay a customs fee or tax before the delivery can be made. 
Furthermore, there is another type of scam they do that costs you money simply by calling the number they gave you back. For instance, in the US, the fake delivery notice will add a call back number with an 809 area code, or other 10-digit international numbers. If you call back, it can result in high connection fees and costly per-minute rates. 
5. Get to know how authentic delivery companies work  
Real delivery companies with legitimate delivery drivers will never request that you provide your information via calls or email. They won't also need to ask you to download a form to fill up and pay for a delivery charge. So, make sure that you take note of the online deliveries you actually had. To be more sure, contact the courier service by their official website and contact details for inquiries and concerns. 
 Although package deliveries have become more convenient and efficient over the years, they always come with downsides. Fortunately, following the tips above can help you not be their victim. 
Package deliveries have become easier and more efficient over the years. But, it doesn't come without its pitfalls. Luckily, we can avoid falling victim.
Liked this article? Make sure you stay updated with Today Posting's blogs for more articles like this!