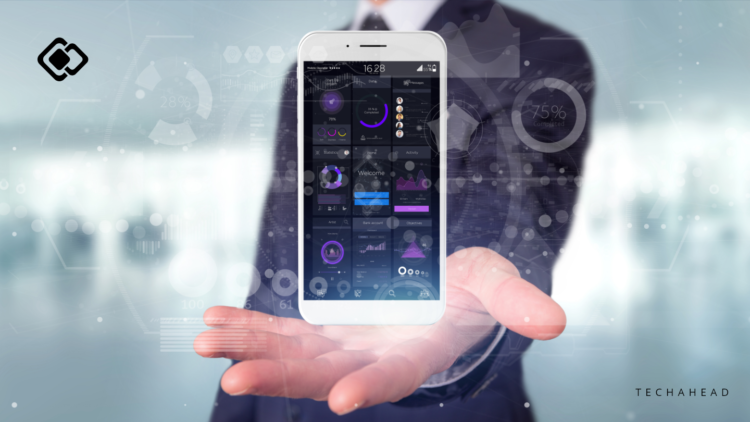 IOT is a movement that is accelerating society's digitalization. It is promoting datafication in a variety of new and exciting ways. Digital product development companies are bringing digital and physical worlds closer. This has become possible due to the power of the Internet of Things. IoT app development companies provide several advantages to businesses. They automate and streamline routine activities.
IoT has made autonomous manufacturing robots and self-driving automobiles possible. Also, remote medical gadgets that allow physicians to diagnose and perform surgery. It made office equipment such as scanners and printers and industrial gears smarter. After all,  IOT describes the possibility that every gadget may be online. Be it the ones we use in our homes, businesses, factories, or even on our bodies.  Let's look at the 2022 trends in IoT:
GROWTH IN IOT CYBERSECURITY CONCERNS
The growth of IoT devices might introduce new security vulnerabilities for businesses. If one device gets hacked, the other connected devices also become vulnerable. 15% of companies with IoT integrated operations haven't upgraded their security protocols. 
The current government regulations about cyber security are few. Investing in cybersecurity is a decision made on the initiative of corporate executives. Though there is an increase in the number of cybersecurity technologies available. More firms are seeing cybersecurity as a critical component of their development strategy.
GROWTH IN WEARABLE TECHNOLOGY
Wearable IoT devices have become as crucial as sensors and edge devices. Wearable IoT app technologies are blooming in 2022.  They include smartwatches, earphones, and AR/VR headsets. So they will only continue to improve. Wearable technology intends to replace smartphones and desktop computers. 
Wearable gadgets, such as smartwatches, are less likely to be beneficial. Because there are limits to the functionality of computers or smartphones. This technology also has enormous promise in the medical profession. This is due to its capablility of tracking patient vitals.
5G ENABLES MORE IOT OPPORTUNITIES
To fuel effective IoT systems, we need hyperconnectivity and ultra-low latency. 5G is the type of connectivity that will enable more extensive IoT use. Cellular providers and other businesses are currently attempting to make 5G technology accessible. This may promote IoT growth. The next phase of 5G growth will empower enterprises to digitalize. It will increase mobility, flexibility, dependability, and security. 
IOT ADVANCES IN HEALTHCARE
The events in the last two years have made healthcare one of the most active areas of IoT research. It can include the usage of cameras in public places to check social distance. Or fitness bands to measure lifestyles. Or the rise in telemedicine and remote healthcare use. Medical workers may collect data on patients' conditions using healthcare IoT devices. This will prevent the hazard of bringing contagious people together within proximity.
BUNDLED IOT FOR ENTERPRISES
The IoT field is expanding. But there is an early developmental curve that may deter businesses from adopting it. The solutions that provide friendly usage and integrated analytics will drive IoT app adoption. Enterprises are investing in off-the-shelf IoT solutions. With a strong need for built-in connectivity and analytics capabilities. Corporations are fueling much of the IoT/edge computing expenditure.
IOT TRANSFORMS THE GLOBAL SUPPLY CHAIN
Global supply networks have become more complicated and interconnected. This has resulted in incredible advancements in transport and delivery. Yet, it has also caused headaches. For example, had no method of tracking every component of the intricate supply chain. This is no longer an issue thanks to IoT. Its devices can track every cargo. It can detect errors as soon as they occur. This is why 70% of retailers are striving to get their supply chains IoT-compliant.
EDGE COMPUTING GROWS
As IoT networks proliferate, another inescapable innovation will emerge edge computing. Edge computing offers the potential to improve the practicality of self-driving cars. They also resolve many of today's bandwidth, privacy, and cloud reliability challenges. Despite these benefits, it is a niche technology today. But this will evolve as the Internet of Things grows. IoT security and processing power will improve. It will make edge computing more trustworthy and scalable.
IOT IS DEVELOPING INTO A CRUCIAL TECHNOLOGY FOR SUSTAINABILITY
The emphasis on developing a green economy and reducing climate change is increasing. IoT technique has the potential to create green solutions for businesses and cities. This includes environmental control, territory management, and energy efficiency.  These applications include lowering energy costs, enabling remote installations, and monitoring failure sites. They will transition from fringe cases to drivers of IoT growth.  But, there is a limit to the financial potential of those applications. Hence most large IoT businesses have hitherto ignored them. Hence IoT community should focus on creating a model that supports affordability.
AIoT – ARTIFICIAL INTELLIGENCE AND IOT TECHNOLOGY
Supporting artificial intelligence software is the most intriguing application of IoT technology. Artificial intelligence and the Internet of Things have a symbiotic connection. IoT benefits AI with dispersed data, while AI benefits IoT with better management. Because artificial intelligence systems rely on data. IoT sensors are a valuable addition to the machine learning data pipeline. According to Research and Markets, AI in IoT technology will be worth $14,799 million by 2026. IoT app development company and AI can also collaborate to benefit the industry of visual inspection. Machine learning is effective at detecting patterns. But it cannot do so in the absence of high-quality data. Within the next few years, machine learning's use will increase. This is because IoT networks will take center stage in various industries. 
IOT CONNECTIVITY – WIFI6, LPWAN, AND SATELLITES
WiFi running in the 6 GHz band boosts the bandwidth capacity of IoT in interior situations. The more a system of devices can connect, the more dependable the system is. As an added bonus, homes may use WiFi 6. This means it can provide significant benefits for smart home IoT networks.
Low-power wide-area network connectivity is a new technology. It connects devices with low-bandwidth used at low bit rates across wider regions. As a result, it is an excellent solution to connect with one another on a machine-to-machine basis. Because LPWANs use less energy, they are less expensive. If you need to connect a huge number of devices over a big region, LPWAN technology is the way to go.
Satellites can power IoT technology in some circumstances for dispersed networks. For eg., Globalstar satellites powered Traksat's satellite-based IoT devices. They enable humanitarian employees to report emergencies and request help. They capture data using GPS and forwarded it to a command center for rescue preparations.
Reach us at sales@techaheadcorp.com / 1-818-318-0727 or visit https://www.techaheadcorp.com/