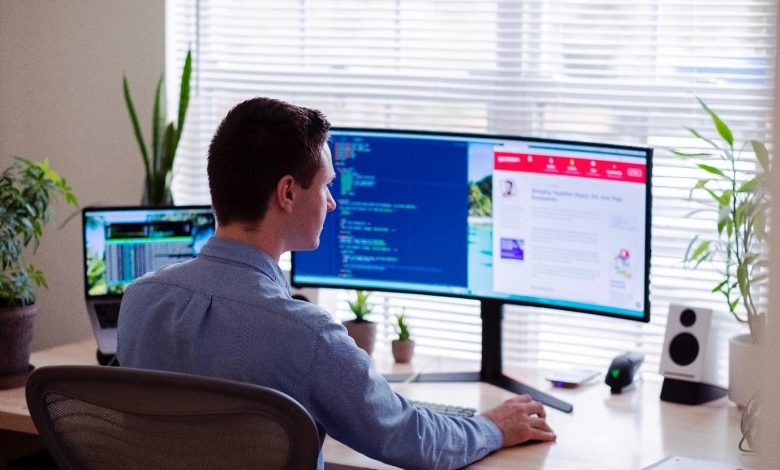 Remote hiring or remote jobs were very few before the covid-19 pandemic. As an employer, you could work from home only if you are sick or any climate change. It was next to impossible for corporate people to ask for work from home job.
Past COVID-19 pandemic almost 90% of the in-office jobs have been converted into remote jobs. At the start of the pandemic, we had no choice other than to work from home but now working from has become the choice of most professionals. Yes, the reason is simple, that is the comfort.
No need to commute daily, no need to find a new home in a new city and many more conveniences come with work from home jobs. Apart from that, you can decide your working hours and working style if you are working from home. You can decide your workplace – it can be your balcony, your terrace, or any place of your choice.
As the pandemic is still continuing so you must be looking for the companies that are hiring now. To make your work at home job hunting easier, we listed out the best companies that have job openings almost all the time:
Zoom Video Communications
What they do:  Zoom video communications provides the virtual platform. The company strives for better virtual collaboration and communication. They provide virtual rooms for meetings, conferences, and video calls.
Job opportunities: System Administrator, zoom phone specialist, payments analyst, Asset management analyst, and more.
Company review: A great place and people. Working here is smooth and productive. The company also offers healthcare services for its employees. Management is quite generous about bonuses and benefits.
Hopper
What they do: Hopper is an online flight booking application. The hopper has also won the award for being the best service provider.
Job Opportunities: Travel agent, Product Designer, Business Manager, Software Engineer, Product Manager, Director, Technical recruiter, etc.
Company Review: The place of creative people. Hopper is open to anyone who genuinely wants to contribute.
Quora
What they do: It is a question-and-answer platform. Experts answer the question of seekers. It is founded on the thought to bring hidden knowledge into the limelight.
Job Opportunities: Group Product Manager- subscriptions, Product Manager
Company Review: The team consists of extremely knowledgeable peers. Heads are also supportive. Overall, working here will add to your professional skills.
Amazon
What they do: Amazon is a well-known e-commerce website. Amazon creates and develops products and new technologies that solve real-time problems across the world. Amazon is thriving in every industry be it shopping, entertainment, education, software development, etc.
Job Opportunities: Software developer, security analyst, AWS partner trainer, Technical Writer, Customer service analyst, account manager, Business development manager, Senior Data Architect, and many more.
Company Review: Encouraging seniors & colleagues and growth nurturing work environment.
Kelly Services
What they do: Kelly Services is a service-based company. It provides workforce solutions and outsourcing.
Job Opportunities: Representative, Contracts Manager, Customer Support Representative, Collections Representative, etc.
Company Review: Company provides a healthy work environment. The company offers several opportunities to prove yourself. Pay is also quite high compared to other remote jobs. Overall, the company is good to work in.
United Health Group
What they do: The company is on the list of top fortune 500 companies. The organization works for the healthier life of people around the globe. The company strives for better healthcare and quality care.
Job Opportunities: CA, Business Solution Manager, Data Analytics, Base Care Director, Communications and Engagement expert, etc.
Company Review: It offers multiple benefits to employers even if you are a remote employee. Great place to work in.
Kaplan
What they do: Kaplan is a platform for the students, professionals, and amateurs to learn skills. It has thousands of different courses and training.
Job Opportunities: Instructors for physiology, pathology, Website Strategy, and Product Manager, Executive Director, Security Analyst, Senior Product Analyst, Marketing Technology Expert, etc.
Company Review: Working with Kaplan offers a productive community vibe. Most of the roles available here are work-from-home jobs.
HubSpot
What they do: HubSpot is a software company. It provides solutions for customer service, marketing, and sales.
Job Opportunities: Account Executive, Associate Business development representative, Associate Customer Service Manager.
Company Review: As per the opinion of the current employee organization is good to work for. Also, the pay is quite good.
Study.Com
What they do: Study.com is an online platform that provides academic solutions to students at the minimum possible cost.  It also offers GED credit that is transferable to the universities also.
Job Opportunities: Business Expert Reviewer, Math Reviewer.
Company Review: Company is good for beginners. Pay is quite average, but it is good to start working at a company with great scope for learning. 
Language Bear
What they do: Language bear is a content creator company. The main focus of the company is to create content related to gambling, casino, and sports betting across the world. The company is dedicated to providing SEO optimized, original and content to the clients.
Job Opportunities: German Writer, Russian Writer, English Writer, Arabic proofreader, and editor.
Company Review: Company is good to work remotely. Pay is not that great for a full-time employee. Yet, good for freelancers and beginners.
Dropbox
What they do: It is a product-based company that offers virtual collaboration to businesses across the globe. It helps their customers to keep important files in sync, share, and work from anywhere.
Job Opportunities: Product Management, Sales Compensation Analyst, Product Reviewer, Marketing Analyst.
Company Review: The organization is good to work with. Remote employers are satisfied with pay as well as work culture.
The above-listed companies keep hiring employees during every season. Though, sometimes due to fulfillment of requirements you might not see jobs on their official portal. Don't lose hope! Keep searching, keep hunting you will surely get the job you deserve until then keep learning and keep upgrading your knowledge.
Stay Safe! Stay home!