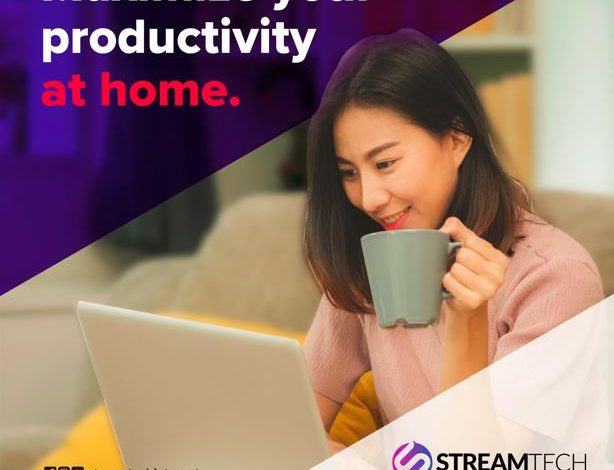 What are the Benefits of Internet that is Fast and Reliable, Like Streamtech? (H1)
Imagine you had a fast and reliable car. You'd only naturally expect your driving experience to always be exciting and delightful, and your travels speedy, as well. It's rather similar when getting connected with Streamtech Fiber Internet, provider of reliable and fast internet connection. You can largely expect to have a good experience, while buffers and lags will no longer be problems.
Compared with DSL, fiber internet is faster and more reliable. Below are some of the specific benefits of having a speedy and unlimited fiber connection:
"Less Time and Effort on Different Tasks" Heading 2
It is no longer exaggeration to say that almost everything we do is now online. In fact, the hassle is real if you encounter buffers or lags along the way. Hence, having a fast internet connection is a must in this digital era. It saves you the waiting time and essentially lessens your efforts in doing different tasks.
This also translates to better productivity. For example, when doing research for school or work, it will take lesser time to load the different websites of your resources. Thus, in a specific period, you'll get more information compared when you have a slower connection. Additionally, if you are to send e-mails with attachments of large sizes, you can upload them faster with a speedier internet like fiber.
"More Enjoyable Time Online" Heading 2
According to research published by Statista on September 7, 2021, people worldwide in 2020 spent an average of 2 hours and 25 minutes on social media alone. And not surprisingly, the Philippines is the top country in the list, with online users spending an average of almost 4 hours a day on these social networking sites. These statistics prove that, indeed, Filipinos love to connect with their social networks online.
And what are the things that we do specifically on these social media sites or apps? Of course, we chat, call/video call, post status, upload pictures and videos, watch videos, comment on a friend's post, and so on and so forth. Certainly, having a fast internet connection is imperative for us to enjoy all these activities online. We get to send messages faster, have an enhanced video calling experience, watch videos without interruptions, and upload pictures in just a few seconds. Consequently, with a faster internet like fiber optics, we get to enjoy and make the most out of our time online.
"Successful Online Transactions" Heading 2
In one way or another, we all do transactions online these days. This can be as simple as paying for something we buy online, or transferring funds to a family member—to as complicated as getting a task accomplished or closing a huge business deal. But whatever transactions we do, having the basics such as smart devices with decent specs and a reliable and fast internet are very important. These are the most important tools that we'll need to be successful in accomplishing our online transactions.
Great news! Streamtech, the Philippines' newest wave in fiber internet, is now serving major cities and municipalities across the country! Its aim is to provide Filipinos access to a reliable, fast, and unlimited internet connection whenever and wherever they are.
Streamtech's got you! It offers affordable home fiber plans and cable-internet bundles that will surely fit your home online needs. Additionally, it offers dedicated internet access to microenterprises, SMEs, and huge businesses to help them thrive in their industries.
So, what are you waiting for? Subscribe to Streamtech now and enjoy an upgraded internet experience! You may also visit the Streamtech official Facebook page for more details.