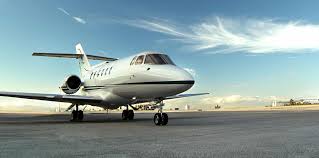 Thinking of travelling in style? Luxuriously flying through the air on a private jet aircraft charter is the dream of many. However, it's not that easy to find a plane since it's not advertised or available everywhere like a car.
Not only does this make it difficult to find a plane, but it also means you're completely oblivious to the options you have. Most people have no clue how to go about finding a private jet for themselves, whether it's to buy it or to rent it temporarily. So, we've made a list of things you should do to get started:  
Decide Between a Broker and an Air Carrier:
The first thing you need to do is to decide whether you're going to hire a charter broker or sign a contract with an air carrier. While the former might seem like an added expense, the latter will result in a limited selection as you'll have to choose from one of their fleet planes. This can be bad for people who have a lot of passengers and luggage because private companies aircraft charter flights with their own rules and regulations. You can't compel them to make an exception for you regardless of how well you're paying them.
On the other hand, if you hire a broker, you will have an expert from the industry looking for exactly what you need. Once the broker has a list of details and requirements specified by the client, they do their homework and bring about viable options. Since these guys aren't just renting planes, their main objective is to make sure that you have the best flying experience possible.
Compared to private companies, brokers are well-able to negotiate everything on your behalf. In fact, you can even tell the broker your budget and they'll bring you the best option keeping in view that you also have to pay their commission for it.
Ensure Safety, Security and Maintenance
Whether you hire a company yourself or through a broker, the last thing you want is an unreliable aircraft charter . Although you may not know how a private jet is maintained, you can rely on the company's history and service to reveal that information.
A few things you can confirm on your own include the ERP (Emergency Response Program) and the SMS (Safety Management System). Every plane comes with its own systems for ensuring a safe flight. In addition to this, the pilots that the air carrier provides you with will need to be the very best. You can ask for the pilot's experience and if it seems insufficient, ask them to assign someone else. This is important because there are certain locations in the world that require extremely skilled pilots to land at tiny airstrips.
Clearance to Go Overseas
Not all air carriers have the clearance required to travel abroad as freely as you would want. Any airline without clearance will not be able to enter any restricted airspace, even if you just wish to pass through. You will be directed either towards the nearest airstrip or all the way back. So, think of all the places you want to go to and choose a company that has permission to go everywhere. Even if it might charge you a little more, it's still better than having to come back.