In the history of time, since the computer was invented, we have seen the sizes of computers shrink smaller and smaller while the technology became increasingly advanced with each invention. This evolution has led us to have a variety of computer models to opt from in today's fast-paced world. If you are looking for a portable computer with high-quality performance that trumps the features offered by a desktop mini pc, look no further. 
In this article, we will discuss the in-depth variations of a PC and compare their features to determine the best PC in the market. Though mini PCs and desktop computers can look similar on the surface, which should you choose according to your needs?
The Difference Between a Regular Desktop and a Mini PC
The market has an endless array of options available, posing an overwhelming dilemma for buyers. It can become increasingly challenging to fully understand the differences between various compact desktops. When they all seem so alike, sharing the same physical features and guaranteeing the same high-efficiency claims, it can be hard to identify the correct choice. In order to make an informed decision about the product, we must first dive into a detailed overview of what both the options precisely entail.
Why Not a Desktop PC?
Throughout the years, technology has evolved in a way that made many devices portable and highly convenient to carry around. Generally, people prefer more feasible items than devices that prove to be a hassle to carry to certain locations. From cellphones to modern-day tablets, our screens are becoming smaller and their weight is becoming lighter by the day. When it comes to choosing a computer, people prefer accessible devices as well. Desktop computers have a few advantages and disadvantages that we have listed down below to help you make your choice.
Advantages
Have larger screens

Generally more powerful than

mini PCs

Easy to upgrade

Modular in a way that CPU replacement can upgrade your computer
Disadvantages
Very high consumption of electricity

Not portable and highly inconvenient for users in terms of mobility

Very large in size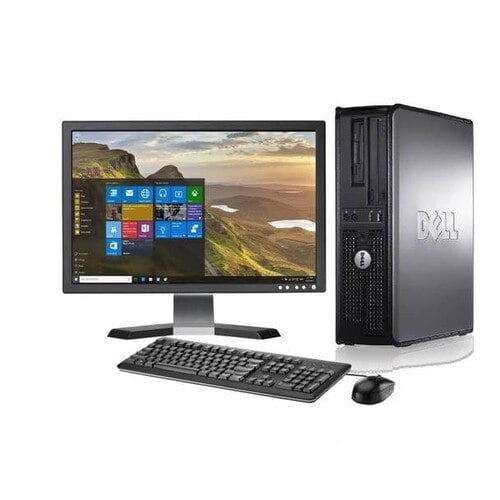 The Characteristics of a Mini PC
A mini PC is constituted in the same way as a regular desktop, with the same properties such as memory systems, processing system, and other basic internal functions. Except for the proportion of device, a mini PC has the same components as a desktop computer. We've listed below the basic characteristics that mini desktop PCs have to offer.
The size of an average

mini PC

is approximately 120mm in height and 120mm in length.

Feature compact and elegant designs

Lightweight and very easy to carry in a purse or backpack

Protected from dust, grime, or dirt while desktop PCs can be prone to system failure due to dirt entering their cabinet and leading to excessive heating.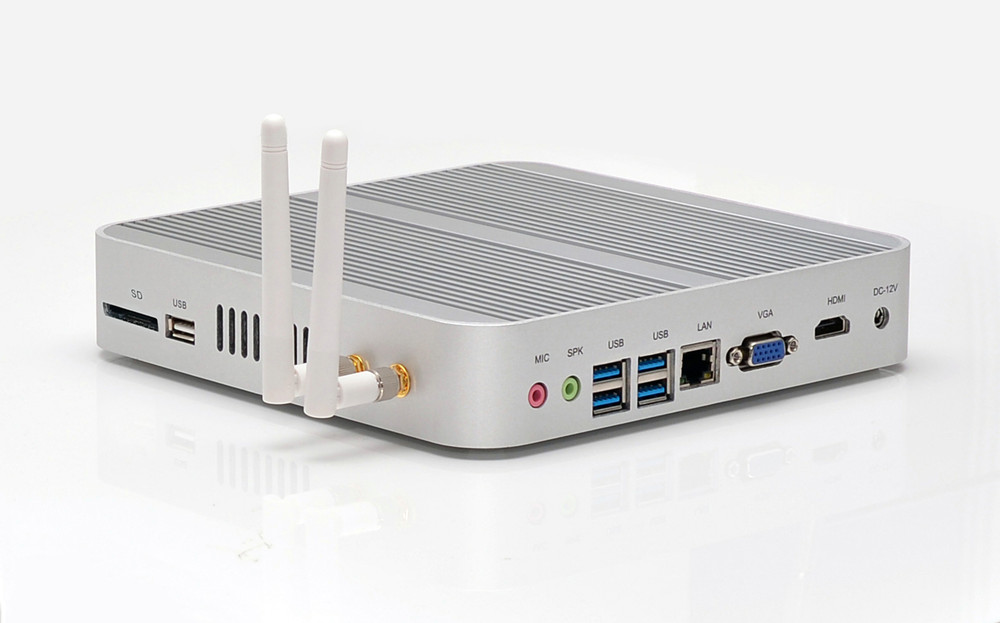 Desktop PC Vs Mini PC: Why You Should Choose the Latter
Through this comparative analysis, we will determine why a mini PC is a cheaper and more effective alternative for a desktop computer. Here are the six main reasons to buy a mini PC instead of a desktop computer listed below according to our evaluation of the products.
Portability and Flexibility
Mini PCs are enormously easy to carry around which makes one's work life very flexible to meet deadlines and conduct sudden meetings or appointments on time. They can be transported from one room to another in the small compartment of your bag. The tiny PCs are highly convenient and practical for everyday use, allowing you to bring them to certain places and get quick internet access. In comparison to a desktop computer, a mini PC makes one's work easier in terms of flexibility, portability, and convenience.
Super Affordable and Cost-Effective
When it comes to purchasing a computer, one of the most important things we look for is affordability and cost moderation. Mini PCs is a type of computer that is relatively low-priced, especially in comparison to a regular desktop PC or laptop. Every business and startup has strict strategies to be more cost-effective and one of the ways to implement this change is to buy a mini PC. Not only does it save expenses of electricity bills, but it also saves IT maintenance costs for a company. Some mini PCs are as cheap as $200 while being highly energy-efficient, for instance, Dot 1 Mini PC is the most energy-efficient mini PC on the market with a starting price of just $220. All in all, this option is super affordable and budget-friendly for people from all kinds of businesses.
All-in-one versatility
One of the greatest advantages that a mini PC can offer is versatility. This key feature makes this product stand out from the rest in the market, making it a more resourceful product than a tower PC. This multifaceted product can also be used for activities such as gaming, editing, or web browsing. It is also used for professional purposes like checking emails and can basically perform every function like a regular desktop in one small package.
Noise Reduction and a Cool System
Mini PCs offer extensive features like noise reduction, which is a key component when you are deciding on a computer. Many of them are based on passive cooling and do not use cooling systems, unlike desktop computers that tend to heat up more rapidly and cause more noise. Therefore, noise reduction should be a major part of your checklist when you are looking for more of a peaceful work environment while working and using the PC.
Low Power Consumption
A mini PC also has the benefit of saving energy which makes it an economical choice. These diminutive computers consume less power and energy than regular computers. It also makes it ideal for road trips, outdoorsy excursions, and expeditions. So if you are looking for an all-rounder, mini PCs have covered all the bases for you.
Low Maintenance
Mini PCs require a lot less maintenance as compared to desktop computers or laptops due to their reliability, energy-saving capacity, and space-saving capability. A mini PC can also be used for around 5-6 years without any sign of system failure or low-performance issues, which makes it more long-lasting in the long run.
Conclusion
There any many differences between mini PCs and desktop computers along with their respective advantages and disadvantages which must be taken into account before making a purchase. Thus, if you are looking for a cheaper and more convenient alternative to the standard-sized desktop computer, mini PCs may be the product for you. In terms of quality, top-notch features, and performance, mini PCs have the potential to stand out in comparison to regular desktops or laptops.